Gain the critical insights you need on current topics like
Diversity & Inclusion,
Increasing Learner Motivation and Participation,
Engaging Communication Techniques,
and more when you attend our annual Learning that Counts Conference!
October 26 & 27, 2017 ~ Airport Marriott, Minneapolis
Thursday, Oct 26 ~1-5: Thiagi presentation
Thursday pm, Oct 26 ~ 5-7: Networking & Social Gathering
Friday (all day), Oct 27 ~ 8-4:30: All Star Line Up of Speakers
Our Line Up of Speakers includes:
Dr. Sivasailam "Thiagi" Thiagarajan
is the founder and Resident Mad Scientist at
The Thiagi Group, an organization with the mission of helping people improve their performance effectively and enjoyably.
Thiagi served as the editor of ISPI's

Performance & Instruction for more than 10 years. He has written a monthly

GameLetter

for 15 years; it currently appears as the

GameBlog

on his website.
Thiagi has twice been elected the president of the International Society for Performance Improvement (ISPI), 27 years apart (in 1979 and 2006). He has also been the five-time president of the North American Simulation and Gaming Association (NASAGA).
As a global nomad, Thiagi has lived in three different countries and has conducted training workshops in 21 others. Earlier in his life, he has been a high-school science teacher, street corner magician, researcher, editor of a professional journal, keynote speaker, college professor, USAID project director, and writer.
Thiagi's presentation: "Diversity and Inclusion: Interactive Techniques for Intercultural Training"
Diversity and inclusion are important characteristics of high-performance teams and organizations. Interactive techniques are the most effective and engaging approaches for training people to master principles and procedures in this area. This workshop is for trainers and facilitators working in corporations and nonprofit organizations.
In the workshop you will experience seven types of interactive activities (jolts, roleplays, interactive storytelling, card games, interactive lectures, structured sharing activities, and textra games), deconstruct each type of activity, and use it as a template to create techniques that suit your constraints and content.
As a part of the workshop, you will have access to an online collection of hundreds of intercultural training tools.
_________________________________________________________________________________________________________

Kevin D. Wilde
*
Serves as Executive Leadership Fellow, Carlson School of Management, University of Minnesota.
*
34 year corporate career leading talent and learning at General Mills and General Electric.
*
Business Advisor, Institute for Corporate Productivity,
Pathgather
,
Study.com
&
Energi
.
*
2007 CLO of the Year, Fortune "Best Co. for Leaders", #1 Learning Elite, author "Dancing with
the
Talent Stars".
Kevin's presentation: "Do Your Learners Really Want to Learn? The Missing Link of Coach-Ability."

Drawing upon recent research on 'coach-ability' and the experience of
Study.com
, a Silicon Valley Ed Tech company, Kevin will share insights and practices to unlock greater participation and impact with learning initiatives. This session will explore the "missing link" - how learning motivation and 'coach-ability' improves engagement and success. Kevin will highlight the seven moments where leaders can equip and inspire talent to increase employee coach-able capability.
_________________________________________________________________________________________________________
G. Riley Mills

is the co-founder of Pinnacle Performance Company and co-author of "The Pin Drop Principle". He has taught effective communication to executives and CEOs in more than 30 countries. He has guest-lectured or delivered keynotes at such events and institutions as the ATD International Conference & Exposition, Columbia University, London Chamber of Commerce, New York University, Young Presidents' Organization, Cox School of Business, Southern Methodist University, Learning and Skills Conference (London), Society for Human Resource Management (regional chapters), Singapore Management University, and Manchester United. He also co-founded a nonprofit company called The Bookwallah Organization, whose sole mission is to collect storybooks, set up libraries, and promote literacy in orphanages around the world.
Gary's presentation:
"Influence Emotion to Motivate Action: Communication Techniques to Engage Any Audience"
Click Below for a message from G.Riley Mills!
__________________________________________________________________________________________________________

As President of The Prouty Project,

Peter Bailey specializes in engaging business leaders and teams in transformational leadership experiences which enhance their skills, systems, and processes for working better together. He is a multi-faceted experiential designer and facilitator who has delivered 25 years of education-based adventure and innovative training to executives and management teams in the fields of high-technology, telecom, manufacturing, pharmaceutical, and customer service.
Peter designs and facilitates programs which integrate strategic planning, creativity, and innovation with cross-cultural communication skills for companies eager to help their people work better around the world. He has traveled, lived and worked in 46 countries in Asia, Africa, and Europe.
For more information on Peter and The Prouty Project, click

here.
_________________________________________________________________________________________________________

Shamayne Braman

is the Director of Diversity and Inclusion at HealthPartners, an integrated, non-pro
fit, consumer-governed health system serving more than 1.5 million members and more than 1.2 million patients. She is responsible for the organizational development and change management initiatives necessary to execute and sustain the organization's Diversity and Inclusion strategic priorities. Shamayne joined HealthPartners in 2016 with a joint role in Diversity and Inclusion and Community Relations, where she led initiatives that actively engaged and deepened relationships with external stakeholders to improve the health and well-being of the community.
Her past experience includes roles in Global Diversity and Inclusion at Thomson Reuters and as a Teach for America corps member. She has served on the board of Teach for America Collective: Twin Cities and she is currently the C3 Board Chair of OutFront Minnesota. A New Jersey native, Ms. Braman holds a bachelor's degree in English from Princeton University and master's degree in Education Policy and Management from Harvard University.
_________________________________________________________________________________________________________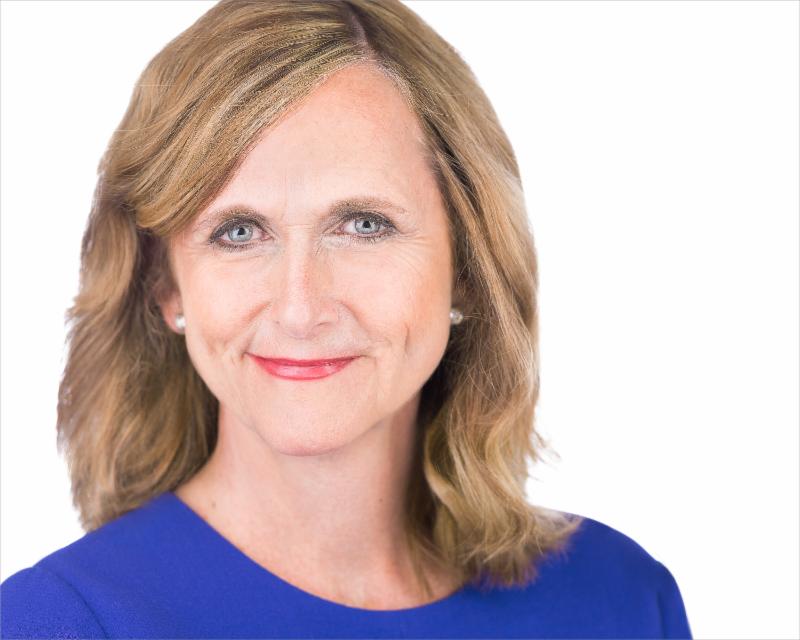 Philomena Morrissey Satre serves as Director of Diversity & Inclusion and External Strategic Partnerships at Land O'Lakes. She joined Land O'Lakes this summer, bringing more than 30 years of human resource experience in diversity and inclusion, community relations, work life and well being. Before joining Land O'Lakes, she worked at Wells Fargo & Company. Her previous roles included VP of Organizational Effectiveness Development, Diversity and Inclusion; Community Outreach Consultant; and Senior HR Consultant.
Philomena has extensive experience in developing and implementing diversity strategies, including internal initiatives and community-focused pipelines. Previously, Philomena participated in a Middle East Fellows project, in partnership with Hamline University and the U.S. State Department, and traveled to the Middle East as a part of the peace and economic development project.
Philomena serves on the Board of SHIFT (nonprofit focused on people in midlife); serves on the Executive Leadership Council member of Honoring Women Worldwide, and co-chairs the Twin Cities Executive D&I Council. She previously served on the Minneapolis Workforce Council, Goodwill Easter Seals, Comunidades Latinas Unidas En Servicio (CLUES), Lifeworks, HIRED and Resource Inc. Advisory Boards. She also co led the 2020 Women on Boards initiative for Minnesota.
Philomena has received numerous awards, including Minneapolis Business Journal's Woman Change Maker and Minority Advocate, Minnesota Business The (Real) Power 50 Award and the University of Phoenix Diversity Leadership Award. Philomena has an MA in Organizational Leadership from St. Catherine University and a BA in Public Administration and Political Science from the University of Wisconsin LaCrosse. Philomena is an Adjunct Professor at the University of St Catherine in the Master of Organizational Leadership Graduate Program.
Philomena and Shamayne Braman will present together on Diversity in our Organizations!
__________________________________________________________________________________________________________
David O'Fallon is an experienced educator, executive, and leader. He works at international, national, and local levels to develop innovative programs with and through the creative forces of the arts and humanities. He helps organizations and systems move from one stage to the next, and has successfully led national and local organizations and strategic initiatives. David combines the practical experience of leading organizations and implementing change – managing people and complex systems – with visionary leadership and a broad understanding of whole systems.

He has held executive leadership positions with federal government agencies, nonprofits, and public-facing organizations, including the University of Minnesota, as well as the National Endowment for the Arts, and the John F Kennedy Center in Washington, DC. In Minnesota David led the Perpich Center for Arts Education and the MacPhail Center for Music.
Currently serving as the President of the Minnesota Humanities Center, David has focused the organization on the major issues of the state, positioned the humanities as a creative force, and has added significantly to the budget and the over-all impact of the organization.

Originally from Minnesota, David co-founded 'In the Heart of the Beast Puppet and Mask Theatre,' now in its 40th year as a force for the creative community in Minneapolis. He holds a Ph.D in Theatre and Community from the Union Graduate Institute and an honorary Doctor of Humane Letters from St. John's University.
David will present: "Creating an Association that Matters".